Hi there 👋
I'm Bryce York and I'm glad you're here!
I'm excited to announce that I've got a book launching in 2020. I'm in the midst of the writing process, and I want your help.
I'm building an Insiders List of experienced product managers and leaders to review content as I finish it. I want you to help me write the book I wish I had when I became a senior product manager.
The book is focused on tackling product management without the deep pockets of a VC-backed startup (even if you're working for one). I'm sharing the lessons on product strategy and leadership that I've learned from 10+ years working at bootstrapped startups and how you can apply those lessons to stand out from the crowd of PMs that have only thought about FAANG or well-funded startups (even if that's the kind of company where you want to work).
Like this post, it's all about the non-obvious stuff, so there should be loads of value for everyone. My goal is to share as much as possible of my approach to product leadership based on what I've learned over the last 10 years.
Everyone on the Insider List will get early access to the content (looking forward to your honest feedback) and cost-price access to the book as soon as it's off the press! I'd love to have you on this journey with me.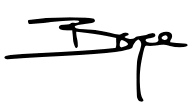 ​